AQUATICS
Nationwide the YMCA has taught more people to swim than any other organization. The Miami County YMCA is committed to providing a safe and fun place for people of all ages, interests and levels. From adult water fitness classes and swim lessons to youth birthday parties and swim teams, YMCA aquatics programs mean fun.
100 Mile Swim Club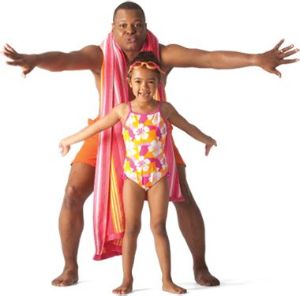 Attention swimmers! Keep track of how far you swim and get rewarded for your efforts. Talk to our Aquatic Directors or Courtesy Desk Staff about joining the 100 Mile Club and start your log sheet today. Total monthly distances and personal milestones are posted each month. It is a great way to stay motivated and reach your fitness goals!
Y Swim Lesson Academy
Our group swim lessons are a great way to increase your child's comfortability, stroke development, and endurance in the pool. By using instructional equipment and promoting water safety, you can be sure your child will be in a safe and fun environment to promote growth at their own pace. Check out our program brochure and sign up your child ages 6 months to twelve years for our next swim lesson session.
Private Swim Lessons
Open to members only. For those ages 3- adulthood who want that one-on-one attention while reaching their aquatic goals. Whether it's gaining confidence in the water or training for competition our instructors are here to help you.
Group Water Aerobics Classes
Challenge yourself to reach your fitness goals in the low impact environment of our pools. Classes offered to improve flexibility, balance, and strength as well as tone muscle and build cardiovascular endurance. Check out our brochure for our current class offerings.
Miami County YMCA Marlins Swim Team
The MCY Marlins are a year round swim team for ages 6-18. Short course season runs September-March. Long course season runs May-July. To learn more about the Marlins swim team, go to www.swimmcy.com.
YMCA Lifeguard Courses
Become certified as a professional lifeguard by the only organization with over 100 years of lifeguarding experience. Must be 16 years or older. Deadline to register for courses is one week prior to class start date. Check out our brochure for current class offerings.