HEALTH & WELLNESS
Diabetes Education Program
This program is designed to bring awareness and education to the community about the risk factors related to diabetes and chronic illnesses associated with diabetes. Individuals chosen will be enrolled in a eight week program. This program will include educational seminars, free personal training and membership with the Miami County YMCA during the 8 week program and for 6 months upon completion.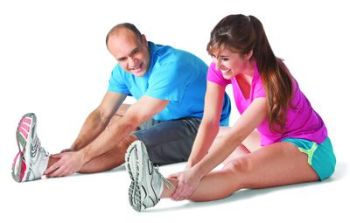 Fitness Orientation
A complimentary orientation for members who may be unfamiliar with our fitness facilities or the operation of our equipment. Please make an appointment at the Courtesy Desk.
Personal Fitness Assessment
Assessment includes weight, resting heart rate, blood pressure, body composition, cardio respiratory fitness, muscular strength and endurance, and flexibility. This assessment will also evaluate where you are physically, where you want to be, and what changes need to be made to help you reach your goals.
Assessments available for youth ages 12-17
Parents must be present ~ ages 12-15
Body Composition Analysis
Determine your "realistic" weight range, based on your percentage of body fat and lean mass. Body fat is an essential component of healthy weight loss, gain, and maintenance. Body Composition Analysis is included in a Personal Fitness Assessment.
Personal Trianing
Trainers develop an individualized exercise plan for your specific goals. You will learn the proper techniques for utilizing cardio and strength training equipment. Whether you want to manage your weight, participate in sports conditioning during the off season, or live healthier, the YMCA has a personal training program for you. Personal training sessions must be pre-registered. Training is available for youth members also.
Two Person Personal Training
We'll write a program for you and your workout partner to be done together. A "buddy system" can assist in motivation, and dedication to your goals.
Group Fitness Classes
Group fitness classes are a great way to challenge yourself and improve on your specific goals. We have classes that focus on cardio, strength, flexibility, and even a blend of the three. For our current class offerings check out our program brochure.
Massage Therapy
Licensed therapists can provide a full therapeutic massage or tailor your massage to meet specific needs. Massage encourages relaxation and helps reduce the frequency and severity of stress and tension related illness. Massage may relieve muscle fatigue and pain due to over use or injury. Mikala Fink- Massage Therapist, Robinson Mikalafink75@gmail.com or 937-829-3184