SPORTS
All YMCA Youth Sports will include total family involvement, individual instruction, and an all play equal time philosophy. Being a part of these wonderful programs is a great opportunity to build skills and have fun. It is also a great place for family and friends to volunteer to help the youth of our community become better people. Be a part of it all. Sign up now!
Adult Sports
Adult Power Volleyball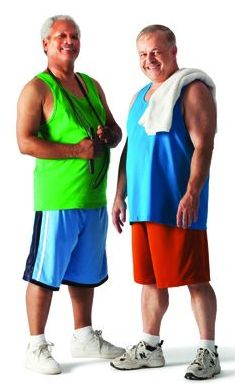 The volleyball nets will be provided for pick-up games on Monday nights from 7:30-9:30 p.m. Players of all skill levels are encouraged to attend. This is a great way to improve your skills.
Racquetball Lessons (Piqua Only)
Open to youth and adults--great for beginners. Rules, forehand and backhand, serving and game strategies will be covered. Want to improve your game? Lessons available for advanced players also. Eye protection required. Contact Jaime Hull at 440-9622 for more information.
Adult Racquetball Leagues (Piqua Only)
Please see the Courtesy Desk for details.

Schedule
Tuesday: "Open" Open to top level players
Monday: "A" Advanced
Thursday: "B" Open to all players
Wednesday: "C"
Wednesday: Doubles
Piqua & Robinson Combined Adult Sports
Miami County YMCA Men's Basketball League
Sign up your team to play in this "adult only" basketball league. The season will last 8 weeks and will finish with a single elimination tournament. All participants must be 18 years of age and out of high school. All games will be officiated by YMCA personnel. Team captains interested in playing should contact Imari Witten at 440-9622. (Fall and Winter Leagues)
1000 Mile Club
Attention Runners and Walkers. Do you keep track of all of the miles that you run, jog, or walk? If so, fill out our monthly log sheet and turn it in to the courtesy desk. Your miles along with everyone else's miles, will be compiled and sent out in a monthly e-mail. Members that achieve 1000 miles or more in 2008 will qualify for the 1000 Mile Club and earn an award at the end of the year. This program is for YMCA members only. For more information contact Donn Craig at 440-9622 or d.craig@miamicountyymca.net.
Judo - AIKIDO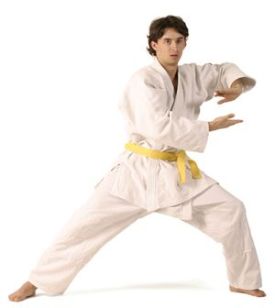 Aikido, a Japanese form of self defense that off ers a unique approach to confl ict resolution and personal development. Aikido uses the attackers own energy against them, thus making it an art of timing and fi nesse rather than raw physical power. Used ethically, Aikido gives the practitioner the ability to defend one's self without causing undue harm to the attacker. In addition, Aikido can provide a useful means to enhance one's endurance, fl exibility, coordination, and overall self confi dence. This program is for ages 14 years and older.
Judo - JUJITSU
Judo - Jujitsu techniques help people build strength, flexibility, agility, speed, dynamic and static balance, explosive power, and endurance. Th e practice of attack and defense helps to develop reaction time, coordination, and overall physical self confi dence. Students become stronger and faster through practice, while learning the fundamentals of throwing techniques and the dynamics of submission techniques. An excellent way to learn self protection, the value of perseverance, respect, loyalty, and discipline.
A seven week beginner course is required for anyone interested in participation. With completion of the seven week course, students will have skills needed to join the Piqua Judo-Jujitsu Club Team. To be on the team, students must obtain a regulation judo uniform called a Judo GI. Team participation FREE. YMCA members only.
Juido ™
Juido ™ is an adult exercise and self defense. A unique training method trademarked for both physical and self defense training. Juido has proven effective in a wide range of applications, from physical education in both college and high school application to Mixed Martial Arts training. Lose weight, tone up, get in shape, and learn self defense. Suitable for all age and fitness levels. Black Belt instruction provided.
Recrational for the Youth
A training program designed to increase flexibility, core body strength, stamina, cardio and mental concentration of the child. Great for self-esteem, respect and respect for others. Gives the child an avenue to exhaust excess energy in a controlled and positive environment while learning about themselves, others and a little about another culture. Great for children who play another sport and use Judo as a cross-training exercise program in the off-season. Taught by Yoshida Sensei, a 5th degree black belt in Judo, nationally certified instructor and coach with 44 years experience in the martial arts. Similar program used in Japan for many years for physical education of their youth. Promotions and competitions available if child and parents so desire. Recommended for ages 7 to 14.
Youth Sports
1st & 2nd Grade Basketball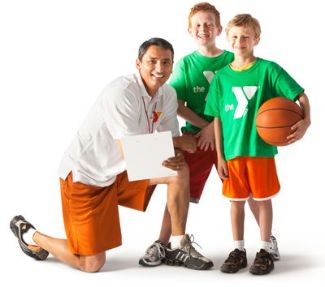 This program will be open to any boy or girl in grades 1 & 2. Participants will be taught the basics of the game of basketball in a scrimmage - formatted season. The emphasis will be placed on learning and fun. All participants will receive a T-shirt. The season will last for 8 weeks. Robinson - Fall, Piqua - Winter
Boys and Girl's Youth Indoor Soccer Program
This progressive soccer program is geared toward the age of the participants. Fundamentals and game strategies will be taught throughout the program. All girls will receive a T-shirt. The season will last 8 weeks and are played on Saturday afternoons.

The age groups are as follows:
3-4 year old and 5-6 year old
7-9 year old and 10-12 year old

3rd-4th Grade & 5th-6th Grade Volleyball
Boys and Girls are invited to participate in this program. This will be a participation/instructional league that will meet on Tuesday afternoons. Participants will develop and learn new skills in addition to playing games. It will be fun for all!
Robinson & Piqua - Winter
Kindergarten Basketball
This basketball introduction for boys and girls in Kindergarten will provide basic rules and skills of the game with an emphasis on FUN. All participants will receive a T-shirt. The program will last for 8 weeks and will be played on Friday evenings.
Robinson - Winter, Piqua - Fall
Basketball 4 - 5 year old
Piqua - Fall
Robinson - Winter
Floor Hockey
This program is for boys and girls in grades 1 - 3. Participants will be taught the basic fundamentals and skills of hockey. This fast paced game will help children develop the hand-eye coordination needed to be successful in most sports. Floor Hockey will emphasize teamwork and sportsmanship. Games are played without skates and all equipment is provided by the YMCA. The program will last eight weeks and will be played on Saturday mornings/early afternoons.
Robinson - Fall & Winter
Flag Football - K-2nd Grade/ 3rd-6th Grade
This is a non-contact football program that incorporates the basics of football. The coaches will quarterback. All participants will receive a T-shirt. The season will last for 8 weeks and is played on Sunday afternoons at the Robinson Branch.
Robinson - Spring