MEMBERSHIP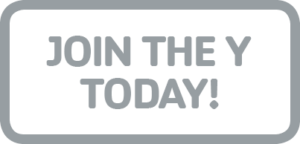 Membership Benefits:
Unlimited access to Piqua Branch and Robinson Branch
Free Child Watch
Free family fun nights
Free open swim for adults and families
Free open gym time
Free program guides delivered to your home
Members class and program rates
Priority registration for all programs
A.W.A.Y. privileges (Always Welcome at YMCA's)
Membership Categories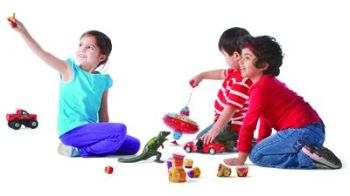 Youth - Includes all youth who have not completed twelfth grade. However, Pre-schoolers who have not started Kindergarten must be accompanied at all times by an adult.
Adult - Includes individuals who have completed twelfth grade or discontinued school attendance.
Family/Household - Includes two adults living in the same household and legal dependent as defined by the IRS.
Single Parent Family - Includes adult and legal dependents of one parent families.
Couples/Household - Includes two adults living in the same household with no legal dependents.
Health Center - (Additional Fee) Includes steam room, sauna room, whirlpool, TV lounge, toiletries, and for a fee, massage service. Must be 18 years of age.
Youth Curfews
Grades 1-6 must leave the building by 7:30pm unless they are in a supervised program or accompanied by an adult. Grades 7-8 must leave the building by 8:30pm unless they are in a supervised program or accompanied by an adult.
Catagory
Annual*
Monthly*
Enrollment Fee
Basic Membership
Youth
$162.00
$14.50
$15.00
Adult
$420.00
$36.00
$35.00
Single Parent Family
$565.00
$48.08
$50.00
Couple/Household
$565.00
$48.08
$50.00
Family Household
$690.00
$58.50
$50.00
Health Center (Must be a basic member and 18 old)
Adult
$361.00
$30.08
Couple/Household
$465.00
$38.75
Senior (10% Discount)
Sr. Adult
$378.00
$32.50
$35.00
Sr. Couple/Household
$508.50
$43.38
$50.00
Sr. Adult/Health Center
$325.00
$27.08
Sr. Couple/Health Center
$418.00
$34.83

* Above rates are without sales tax. We are required by the State of Ohio to collect sales tax of 7% on all membership and enrollment fees. Monthly fees are applicable to ACH Bank Draft payment method.
Corporate Membership
Over 50 companies throughout Miami County offer YMCA memberships as a benefit to their employees. Through our Corporate Membership plans, employees pay for their discounted membership through payroll deduction. To see if your employer participates, please call the YMCA at 937-440-9622 or 937-773-9622. Companies or businesses interested in becoming a corporate member can find information by viewing our Corporate Membership Brochure or by calling Terry Williams, Membership Secretary at 937-440-9622.
SilverSneakers Membership
SilverSneakers is the nation's leading exercise program designed exclusively for older adults. SilverSneakers members receive a free membership to the Y, depending upon their insurance company. For more information and to see if you qualify, contact the Courtesy Desk at the Robinson Branch at 937-440-9622 or the Piqua Branch at 937-773-9622.
Financial Assistance Membership Program
The Miami County YMCA welcomes all who wish to participate and believes no one should be denied access to the Y based upon their ability to pay. Those not able to pay the full fee may be awarded assistance based on their demonstrated ability to pay and the YMCA's ability to fund the subsidy.
Membership Financial Assistance Application Form
Nationwide Reciprocity
Welcome to the Y, a nonprofit organization of over 2,700 Ys located in 10,000 communities across the United States dedicated to strengthening the communities that they serve. With a focus on developing the potential of youth, improving individual health and well-being, and giving back to and supporting communities, your participation in your local Y will bring about meaningful change not just within yourself, but in your community, too. READ MORE.